"
Silly Ho
" is a song by American R&B/Hip-Hop girl group TLC that was recorded for their third studio album
FanMail
.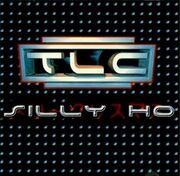 It was sent to radio stations as the first promotional single from
FanMail
and managed to peak at #59 on the
Billboard
Hot 100 chart and #21 on the Hot R&B/Hip-Hop Singles & Tracks chart. It was featured on the compilation albums
Now and Forever: The Hits
and
20
.
Background and composition
Edit
"Silly Ho" is a song written by Dallas Austin and was produced by Crypton. Musically, its an uptempo R&B and hip-hop song that is heavily influenced by electronic music. It has T-Boz on lead vocals and even features a rap by "Vic-E", a robotic charcter that was introduced on FanMail who not only appears on this track, but also the album's title track and her own interlude "The Vic-E Interpretation - Interlude".
Track listings
Edit
"Silly Ho" (clean version) - 4:15
"Silly Ho" (dirty version) - 4:15
"Silly Ho" (instrumental) - 4:15
"Silly Ho" (clean version) - 4:15
"Silly Ho" (album version) - 4:15
"Silly Ho" (instrumental) - 4:15
"Silly Ho" (acappella) - 4:15